Square Multiscale
Discovered by
Info
Nowadays (2019) there are several generalizations of a tile substitution. One was introduced already in Sad98 Even though his idea produces a welath of examples, most of these have not yet been well studied.
The idea is to give a rule how to substitute a prototile and apply this rule always to the largest current tile. The image below may give you an idea. There are several questions about this construction. A first one is: (How) does this construction yield a tiling of the entire plane? An upcoming paper by Yotam Smilansky and Yaar Solomon is dedicated to this question.
Find an example vector graphic here.
Substitution Rule
Patch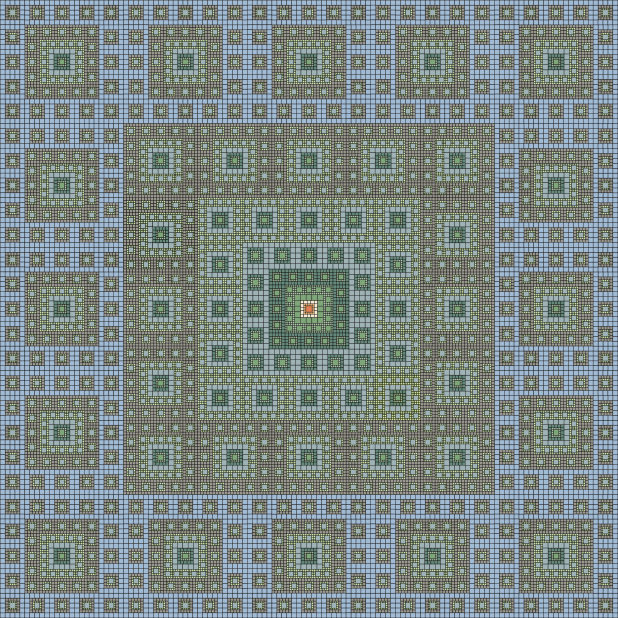 ---
References
[YS20]
Smilansky, Yotam
Uniform Distribution of Kakutani Partitions Generated By Substitution Schemes
Israel Journal of Mathematics arXiv:1805.02213
[Sad98]
Sadun, L.
Some generalizations of the pinwheel tiling
Discrete Comput. Geom. 1998, 20,1, pp. 79–110, 1626703
---